China's recent war gaming of a "total war" scenario in South East Asia predicts a devastating outcome which could play out on our doorstep.
China calls it "War Z" – an allusion to Russia's failed "Z-Force" invasion of Ukraine.
And its recent study into a "total war" scenario in South East Asia predicts a similarly devastating outcome.
The People's Liberation Army (PLA) research group Unit 91404, part of China's Institute of Command and Technology of Equipment, has published an analysis of a "clash of strategic willpower" involving 50 of its most modern warships.
"Total war means all available resources and efforts of a nation are mobilised towards winning the war," states the South China Morning Post, which fell under the control of the Chinese Communist Party when it asserted control over Hong Kong in 2020.
"It involves not only the military but also the civilian population and the economy, such as occurred in World War I and II."
Despite rhetoric labelling the scenario a "doomsday" event, the survivability and effectiveness of Chinese warships were judged on their performance involving conventional (non-nuclear) weapons.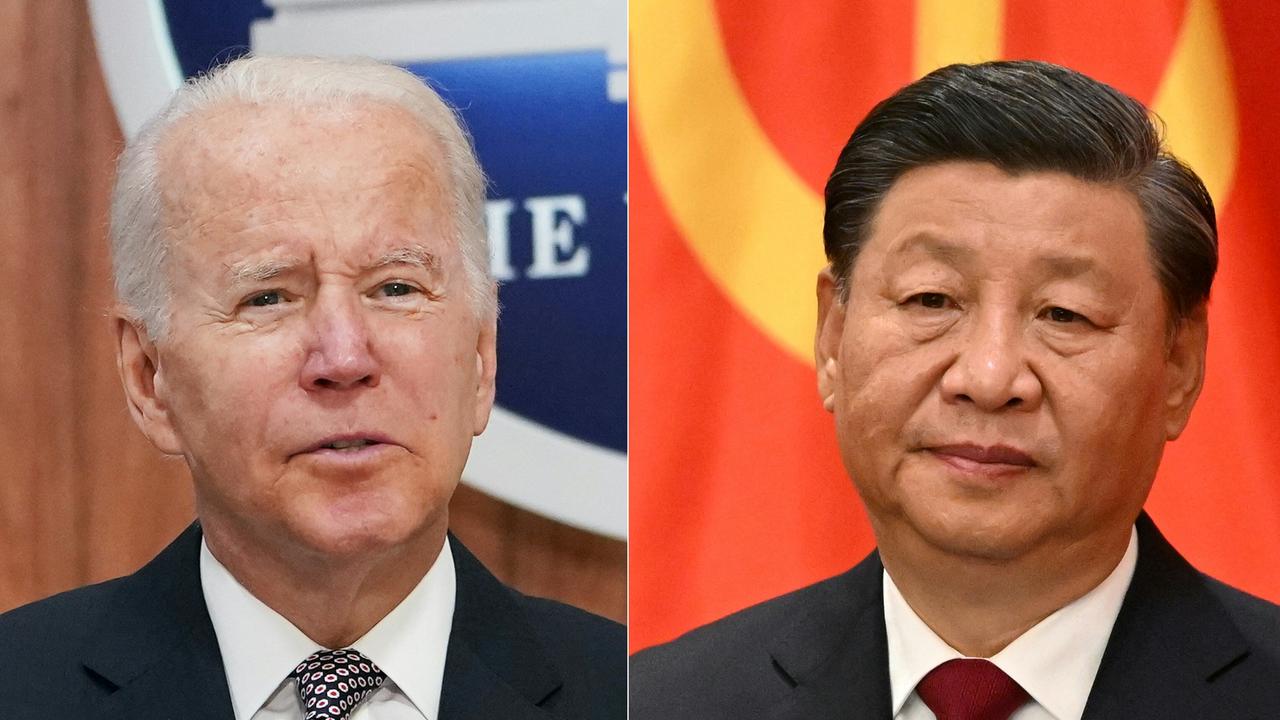 Tensions between the US and China remain high. Picture: Mandel Ngan and Noel Celis/AFP
The war-games focused on combating two or more "foreign aircraft carrier groups around Taiwan or in the South China Sea".
But China isn't the only country evaluating the ability of its forces to win a war in Asia.
A flurry of studies from think tanks worldwide has assessed capabilities with incidents ranging from accidental flare-ups to all-out invasions.
Most focus on China's assertions of ownership over Taiwan, which held out against the Communist Party's 1949 revolution. Other potential flashpoints include sovereignty over the distant South China Sea, which international law recognises as belonging to Vietnam, the Philippines, Malaysia and Borneo.
But all recognise the disruptive effect of the "real world" lessons being learnt on the battlefields of Ukraine. The rout of Moscow's military in Ukraine, says retired US Admiral Mike Mullen, would have come as a "sobering" lesson for Chairman Xi Jinping.
World War 'Z'
The study, published in the Chinese Journal of Ship Research, says the simulations were a mixture of computer-based war-games paired with "field tests" of the weapons systems.
The "Z-war mode" represented an all-out attack by a large "Blue Alliance" force. The Chinese navy's 50 destroyers had to defend against 11 missiles and three torpedoes each.
"These weapons came from various directions in multiple ways, making it challenging to defend the ship," the researchers said.
Simulated electronic warfare jamming interference cut communications and reduced radar range to under 60 per cent.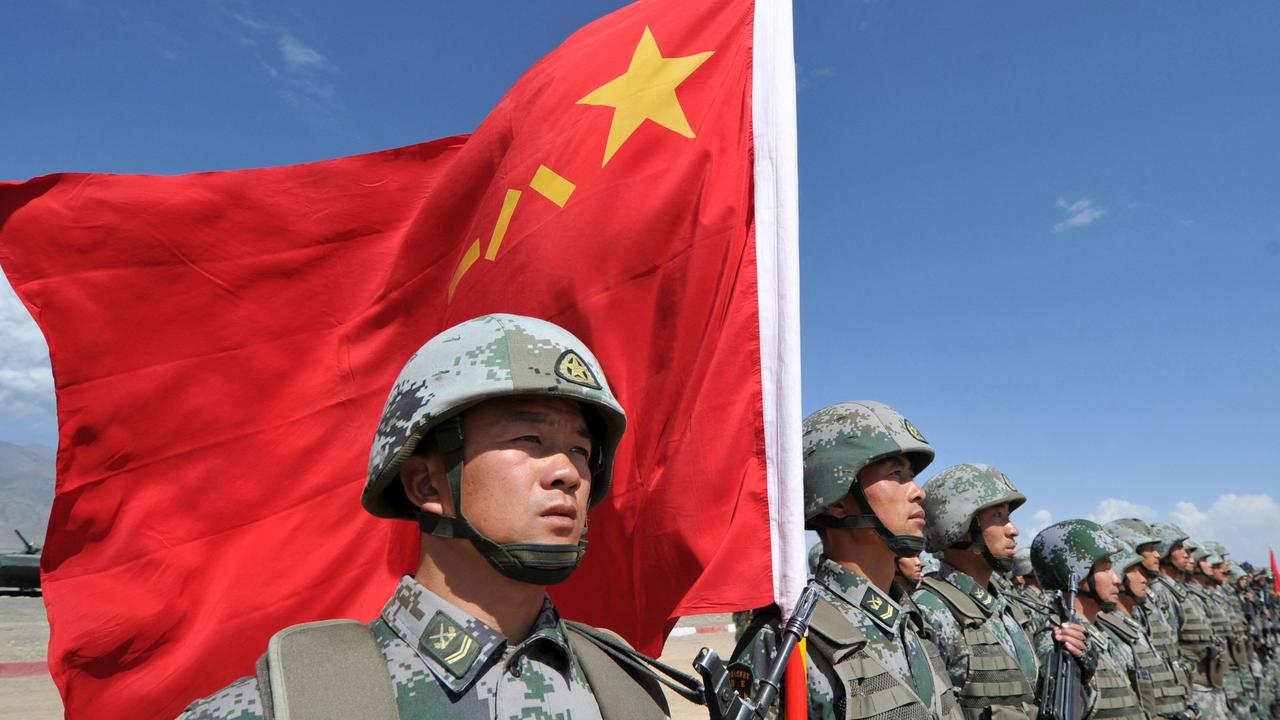 The "Z-war mode" represented an all-out attack by a large "Blue Alliance" force. Picture: Vyacheslav Oseledko/AFP
The results, the report says, limited the success rate of the warships' air-defence missiles to intercepting just half the incoming warheads.
In May, a similar Chinese study analysed the ability of its new hypersonic missiles to engage the most modern aircraft carrier in the US navy – the USS Gerald R Ford – and its escorting battle group.
It judged that a volley of 24 hypersonic missiles split into three waves of attack would overwhelm the 264 interceptor missiles the US had available and sink the entire force.
In January, the US Centre for Strategic and International Studies (CSIS) war-gamed several scenarios involving protecting Taiwan from a Chinese invasion force.
It judged that a successful defence was possible – but that any victory would come at an overwhelming cost. It predicted the loss of two US nuclear-powered aircraft carriers along with 40 other warships and 450 combat aircraft.
Reality check
China has not fought a successful war since the 1950s.
China was forced to retreat after attempting to seize Indian territory in the Himalayas in 1962. And an attempted surprise invasion of Vietnam in 1979 was repulsed after a month of fighting.
With such a lack of experience, it raises serious questions about how Beijing's forces would perform under modern combat conditions, US Admiral Mullen told an online forum on Wednesday.
The initial invasion of Taiwan must be by sea, he said.
And "the toughest military operation I'm aware of is to have an amphibious landing".
The distances and conditions involved are far more challenging than those of World War II's famous "D-Day" counter-invasion of Europe.
The Taiwan Strait is about 180km wide at its narrowest point. Its waters are much rougher than the English Channel. And Taiwan itself is a mountainous island with very few beaches suitable for an invasion force to land.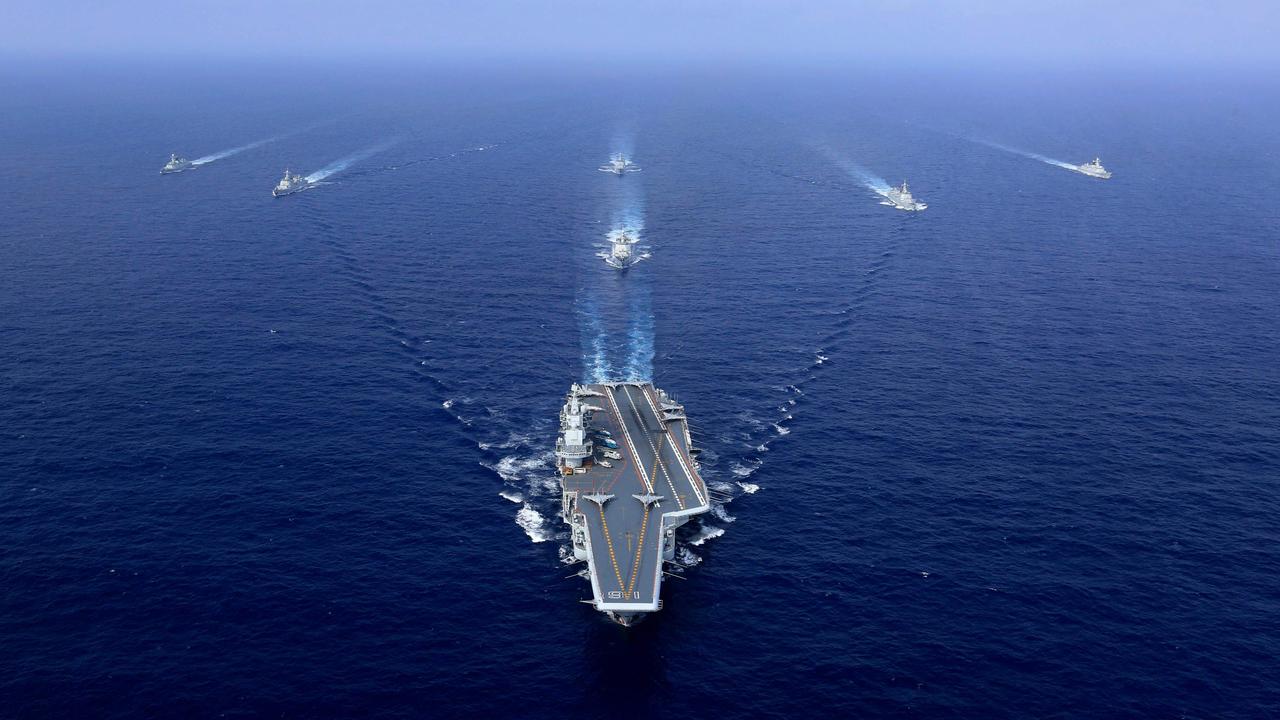 Xi has told his military to be ready by 2027. Picture: AFP
"Most assessments indicate that his military isn't ready to do that yet," Admiral Mullen adds.
But he told the Washington Post forum that the threat of war was genuine.
"(Xi's) told his military to be ready by 27, and so you have to take it very seriously. And he's backed that up with, I think, a tremendously coercive set of actions from the military standpoint," he said.
Former principal deputy director of US National Intelligence Susan Gordon told the forum the future of Taiwan and the South China Sea was in Xi's hands.
"He's certainly looked at what was happening in Ukraine," she said.
"He has considered how difficult that has been for Russia, and is trying to put that in his own situation.
"But I will say that we don't know when or if he will decide. What we do know is that he is acting as though he is moving closer to the ability to do it."
Source : news.com.au