Southeast Asian economies could join forces to become a global manufacturing hub for electric vehicles (EVs) and lead the world's sustainability efforts, industry experts told a business forum on Monday, as Indonesia pursues its goal of leading the EV space.
Anindya Bakrie, chief executive of Indonesian conglomerate Bakrie & Brothers, said it was "not just pure competition" when asked about the race between Indonesia and its neighbours in the region.
Malaysia, he pointed out, was known for its semiconductor capabilities. Thailand has strengths in manufacturing four-wheel vehicles and an EV firm in Vietnam successfully listed on the New York Stock Exchange.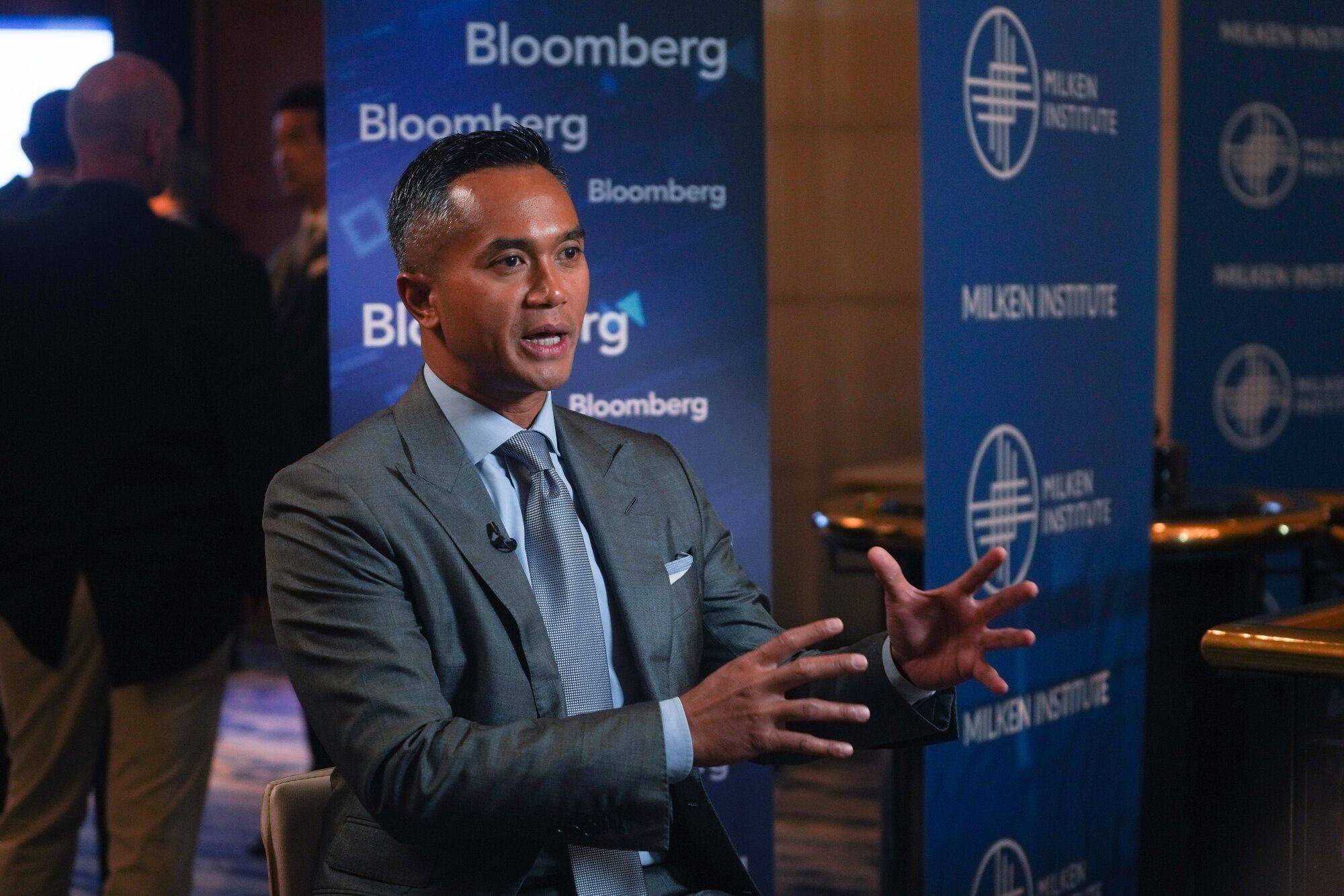 "Sometimes it's actually good that collaboration can be done," he said. "I actually see … Asean as a production hub for the world. We may have two parallel supply chains to the East and the West but that's OK."
Bakrie was speaking at the Hong Kong-Asean Summit 2023, which focuses on trade and investment issues between the city and Southeast Asian countries. The event is organised by the South China Morning Post in partnership with the Hong Kong-Asean Foundation and the Our Hong Kong Foundation.
He was part of a panel discussion that explored the role of regional countries in Indonesia's development.
We see Asean not only as a place for growth … and hopefully bringing stable geopolitics to the world but also a place that can contribute to sustainability
Anindya Bakrie, Bakrie & Brothers CEO
In a separate keynote address, Bakrie said the Association of Southeast Asian Nations (Asean) as a regional bloc was "on track" to become the world's fourth-biggest economy and among the largest export regions.
"We see Asean not only as a place for growth … and hopefully bringing stable geopolitics to the world, but also a place that can contribute to sustainability," he said.
Pandu Sjahrir, a seasoned tech investor focused on Indonesia's energy transition, meanwhile said Indonesia was "at the precipice" of becoming one of the world's leaders in the EV space.
Indonesia has outlined ambitious plans to grow its EV industry, including setting a production target of 600,000 EVs by 2030. The government also aims to have 2 million electric cars on its roads by 2030, but EVs currently make up less than 1 per cent of the roughly 17 million passenger cars on the road in Indonesia.
Sjahrir, who joined the panel discussion virtually, said Indonesia still had a lot to learn from China and India, whose EV adoption rate was far higher than in the Southeast Asian country.
"We really are at an inflection point," he said, adding that he expected "significant activities" linked to energy transition in the next six to 12 months.
Meanwhile, Patrick Lau, deputy executive director at the Hong Kong Trade Development Council, noted that Asean is now Hong Kong's second-largest trade partner behind mainland China, adding that interest in Indonesia has grown among the city's investors.
In July, Chief Executive John Lee Ka-chiu visited Indonesia as part of a tour of Southeast Asia, signing 15 memorandums of understanding in the fields of green finance, maritime services, meteorology, aerospace and sustainable finance.
"These bilateral exchanges will only help increase the opportunity for both sides to strike deals," Lau said. There have been "strong" interests in innovation and technology, finance, and consumer sectors.
Asked how Indonesia would navigate the growing rivalry between China and the United States, Sjahrir said the "most important thing" was to over-communicate.
Like most Southeast Asian nations, Indonesian has refused to take sides to avoid getting sucked into the geopolitical rivalry between the two superpowers.
Sjahrir said international forums like the Asean and Group of 20 summits have allowed top leadership from both countries to gather, and Indonesian leaders were able to convey that "what we focus on is stability … and economic growth".
"I would say communication has been the primary driver with respect to Indonesia's growth," he said.
Bakrie added that Indonesia had made "gestures" to show that the country was open for business with both sides. One example was how Indonesia had worked with China on its Belt and Road Initiative, Beijing's flagship infrastructure project. It is also currently proposing a free-trade agreement with Washington.
"Essentially, this is a balancing act … We have no other choice than to balance both sides," he said.
Source : SCMP