Malaysia's government has pinned its hopes on cloud seeding to top up two vital dams and ease the impact of the world's first El Nino – a climate pattern that creates warm, dry conditions across the region – in four years.
As the onset of the periodic weather phenomenon threatens to dry up reserves, Malaysia's federal administration has been pushing for closer cooperation with state governments to manage potential water shortages across the country.
El Nino, a regular phenomenon that is being exacerbated by climate change, lower rainfall and increased water consumption, began hitting Malaysia this month and is expected to intensify by November.
It may extend into April next year, Environment Minister Nik Nazmi Nik Ahmad told parliament recently, warning of a 20-40 per cent reduction in rainfall by the end of the year and temperatures that are expected to rise by between 0.5 and 1 degree Celsius (o.9-1.8 degrees Fahrenheit).
Some in the government do not want to risk waiting until November before taking action. On Monday, the National Disaster Management Agency launched a two-day cloud-seeding operation in the Malaysian Peninsula's northern region, modifying clouds to increase the chance of rain by adding small, icelike particles to them.
The ultimate aim is to mitigate receding water levels in two dams on the island of Penang, a key location for the country's semiconductor industry, which uses vast amounts of water.
Armizan Ali, a government minister overseeing cloud-seeding operations, said in a statement on Monday that its success depended on humidity levels, the presence of cumulus clouds and low wind speeds to ensure that the induced rainfall hit the targeted area.
It was the second round of cloud seeding carried out in the area, at Penang's request, and has helped raise water levels at the Air Itam dam, which serves the state's capital George Town, to 48.6 per cent of capacity compared to 47 per cent the previous week, according to local media. The first round of cloud seeding was in May.
Zairil Khir Johari, a member of the Penang State Executive Council, said it was needed to address the twin challenges of low rainfall and higher consumption.
In the first five months of this year, the two dams received less than half the rainfall that they did in the same period last year, while consumption hit 876 million litres per day during the first quarter, well above the 868 million litres used daily between April and December 2022.
The semiconductor industry is following the situation closely, especially with major global players like the United States' Intel Corp running factories in Penang.
"The industry needs enough water to run the factories," said Wong Siew Hai, who is president of the Malaysian Semiconductor Industry Association.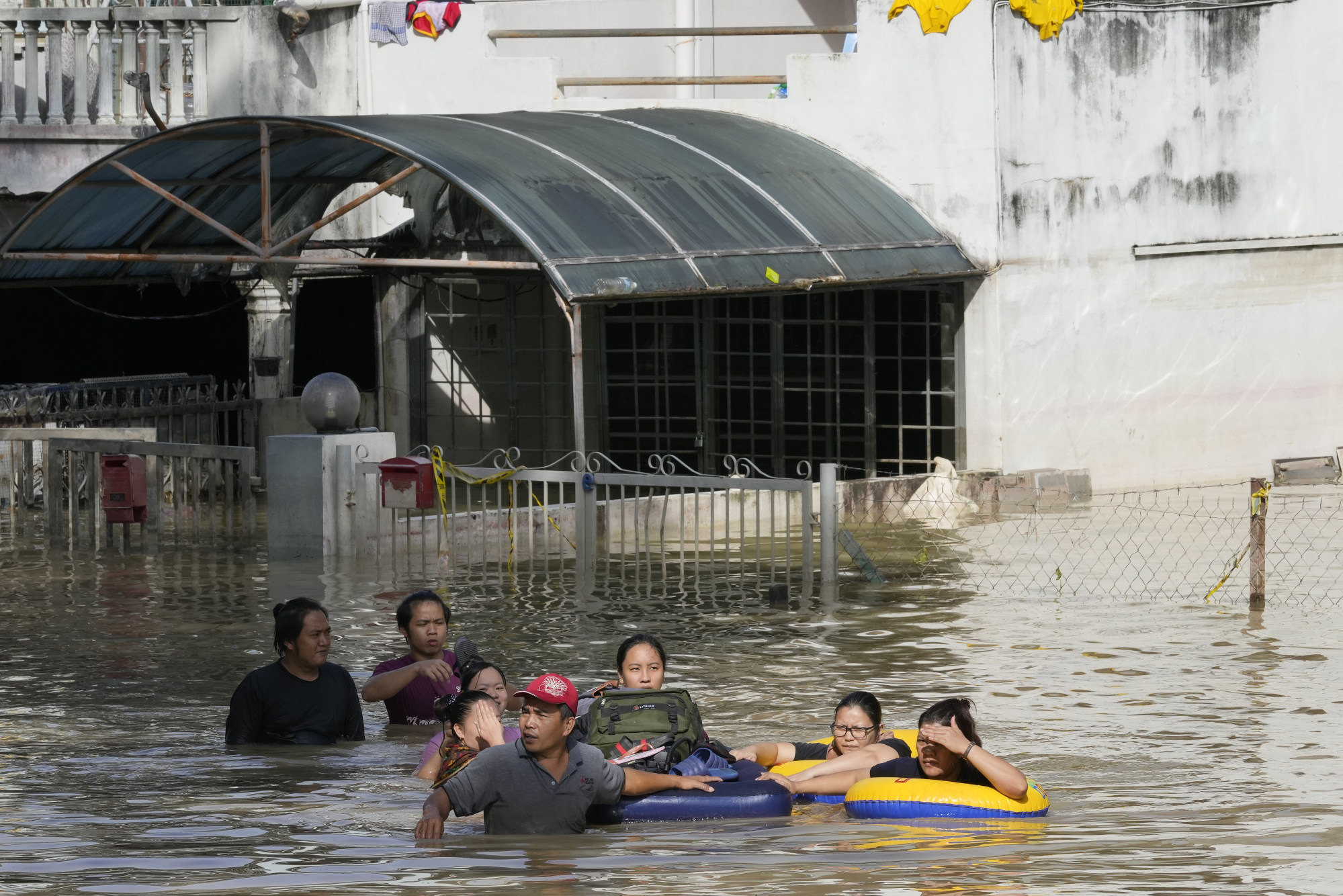 Residents wade through a flooded road on the outskirts of Kuala Lumpur in 2021. Extreme weather is becoming more intense and frequent because of climate change. Photo: AP
But is enough being done to manage the risk of water shortages?
The answer is no, according to climate change NGO Klima Action Malaysia chair Ili Nadiah Dzulfakar.
She said sectors such as the water industry and government entities like the department of irrigation and drainage had laid out plans to address issues associated with potential shortages linked to climate change. But she said these efforts needed to be consolidated into a national action plan.
"We will face a water crisis … it's very clear that climate change is happening right now and it intensifies what we are seeing from El Nino."
Sweltering heat
Experts and governments across Asia sounded warnings as early as last month on possible water shortages if nothing is done to shore up supplies, after the region experienced its "hottest April" ever. Record temperatures swept Asia, with the heat index touching 50 degrees Celsius (122 degrees Fahrenheit) in parts of Thailand.
But the arrival of El Nino is just one reason for the record-breaking heat and dry conditions. Scientists say that rising global greenhouse-gas emissions caused by human activities – a major contributor to global warming – have exacerbated the effects of the regular weather phenomenon, resulting in lower crop yields and greater energy consumption across the board.
Water levels in Malaysia's more than 70 dams are close to capacity, but there is no guarantee that the country will be spared from a water crisis, according to National Water Services Commission chairman Charles Santiago.
"El Nino is already fully in place. The question is the severity of it, and I think we have to be prepared for the worst. If the rivers begin to dry up, there would be a problem," he said.
"That is why conservation at all levels is important; from your house to factories and government departments, all have to be on full alert … We can start with not washing your car five days a week," he said, adding that water supplies were uneven across the country.
For example, the state of Kedah, which supplies water to industries in neighbouring Penang, faces shortages due to broken infrastructure such as pipes.
Across the South China Sea, defunct infrastructure is also a key reason for water disruptions in the state of Sabah on Malaysian Borneo, where the total water reserve margin stands at just 7 per cent, according to the latest government data.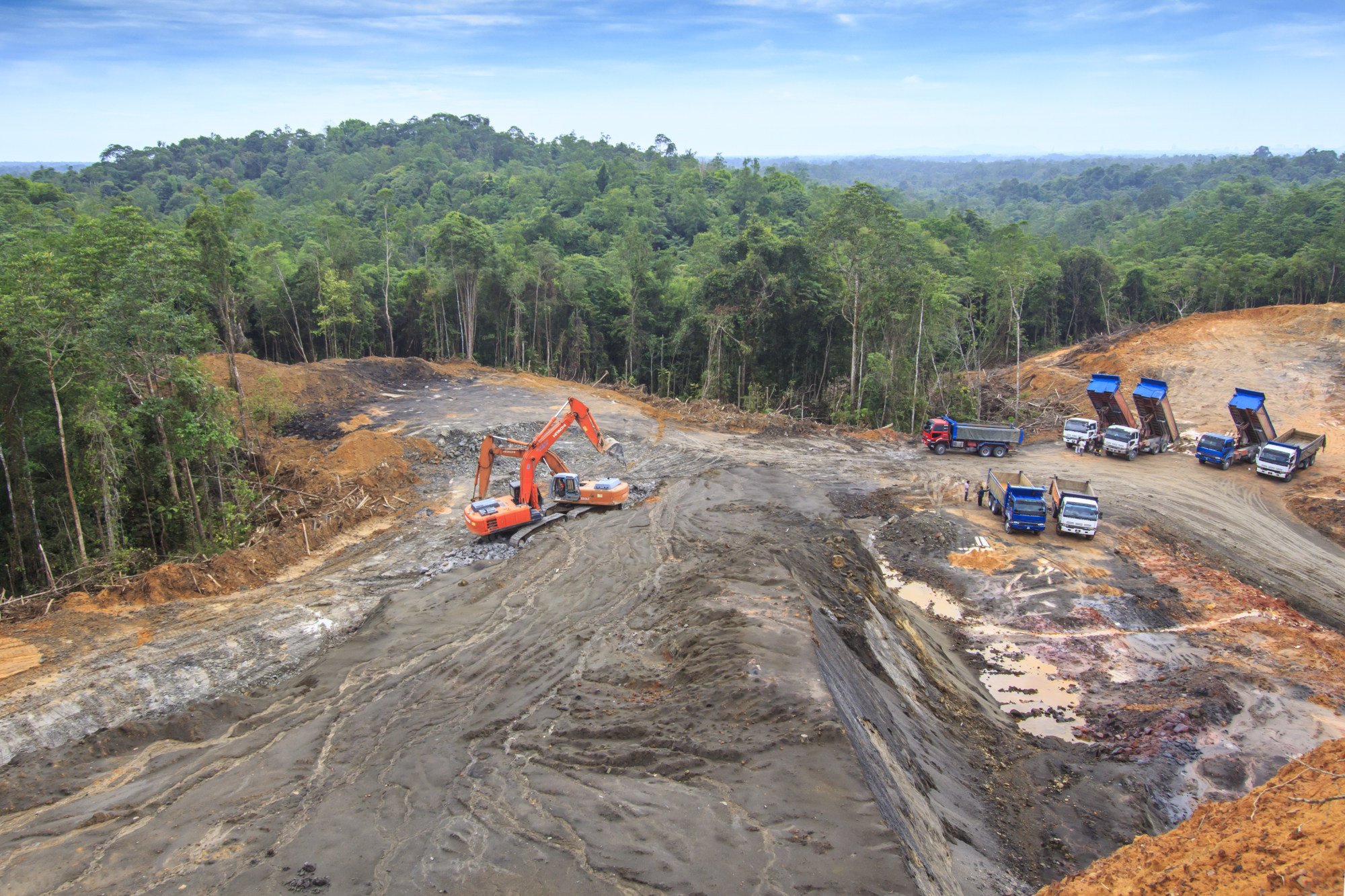 Deforestation in Borneo. In the Malaysian part of the huge island, the total water reserve margin stands at just 7 per cent, according to government data. Photo: Shutterstock
Finding solutions
Sabah's Deputy Chief Minister Shahelmey Yahya said high consumption in urban areas, on top of unstable water pressure and a high level of leakage due to illegal tapping by squatter colonies, had made it difficult to raise the reserve margin despite some rainfall in catchment areas.
Squatter colonies have dotted Sabah's urban areas for decades, populated mostly by undocumented migrants from the Philippines, and, to a lesser extent Indonesia, seeking better economic opportunities.
Water rationing has become the norm in recent months, but Shahelmey said the authorities hoped to resolve the issue by September at the latest as they revamped the water-distribution network and provided a regulated supply of water to the squatters to end thefts.
Sabah's state government planned to build two new dams over the next 15 years to meet demand, and create a water-management framework "that will take into account climate change as well as human activity", Shahelmey said.
But addressing the real possibility of a water crisis would need lawmakers to look beyond stopgap measures and take an all-inclusive approach that involved all layers of society, provided integrated management of water resources and promoted a culture of conservation, said Klima Action Malaysia's Nadiah.
This included the government's role in funding water management and bringing in the private sector to help supplement efforts towards fundraising and training.
"Education is absolutely critical … to ensure users know what their rights are, know they can participate in decision-making and know why we need to conserve water," Nadiah said.
Source : SCMP